Want To Purchase A Trap? Call For Pricing
Animal traps are used by professionals in the Pest Control industry as well as consumers to trap and relocate nuisance animals. Constructed of heavy gauge wire and reinforced with welded steel rods, our animal traps are of exceptional strength and durability. This is a complete line of traps ranging in sizes of mouse, rat, and chipmunk to live traps large enough to use when trapping raccoons, squirrel, raccoon, and even fox.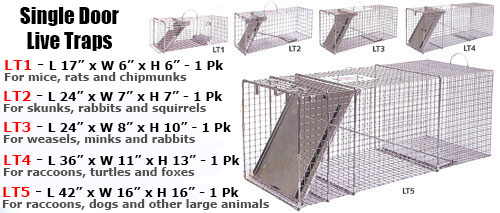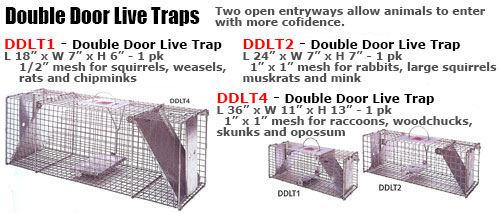 Capture and remove is an essential part of animal control. While most people appreciate nature, they do not appreciate the destruction of property, disturbance of peace, or health risks that wild animals in and around the home cause. Our goal is to quickly and humanely remove the animals causing the problems, not to eliminate every animal in the neighborhood, just the ones causing the problems. For example, if a raccoon is living in your chimney, we will not set traps on the ground, which potentially could catch any number of other animals. Francis Animal & Pest Control will go right for the target animals in the chimney. There is no area that we can't reach. I have dealt with all animals in all situations, and am aware of the proper methods of capturing the target animals only. Once captured, the animals will be released at an approved area far from the capture site.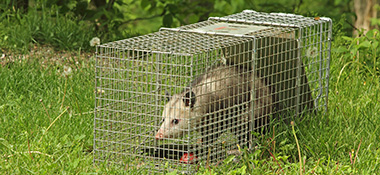 Little Giant Live Animal Traps are manufactured from heavy-duty galvanized wire mesh with steel reinforcement. Spring-loaded door, protected handle and automatic locking system provide safety for both animal and human. The traps are easy to use, come preassembled and are ideal for all types of animals.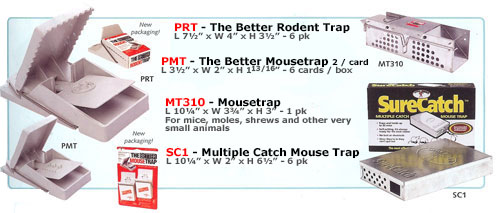 Finally, there's an easier way to capture mice and rodents. the Better Mousetrap and the Better Rodent Trap have no complicated mechanical parts – just press to set and squeeze to release. No-touch design makes these traps a snap to use. For mice, moles, shrews, and other very small animals.